As of 18 August 2010, you must register to edit pages on Rodovid (except Rodovid Engine).
Miguel Fernández Caballero de Granada b. calculated 1495 d. calculated 1575
From Rodovid EN
Person:241866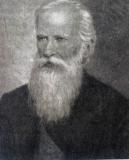 Events
calculated 1495 birth: Granada, Spanien
1550 child birth: ♂ Juan Fernández Caballero [Trastámara] b. 1550 d. 1627
calculated 1575 death: Rute ? Priego ?
Notes
Hijo ilegítimo de Fernando II de Trastamara y Sor Isabel Princesa Nazari de Granada. Durante la conquista de Granada, el último bastión Moro en la península hispánica, el Rey Fernando, conoció a la joven hija de Boabdil y de la favorita de su padre, la Princesa Zoraya. La cortejó y tuvo un hijo, Sor Isabel, arrepentida de haber concebido fuera de matrimonio, se convierte a la religión católica, pero se recluye en un convento, donde estuvo hasta el final de sus dias.
Miguel Fernández Caballero de Granada fue educado por Pedro Fernández de Córdoba y su esposa Elvira Enríquez de Luna, gente de confianza del Rey Fernando, en Priego y lo tuvieron apartado de la corte, para no incurrir en la furia de la Reina Isabel de Castilla, aunque recibió una educación formal, no tuvo ningún cargo de relevancia, precisamente por su origen Moro por el lado materno.
Todo indica que su hijo Juan Fernández Caballero es hijo de la hija de sus tutores, María Enríquez de Córdoba y Rute.
From grandparents to grandchildren
Grandparents
Grandparents
Parents
Parents
Children
Children
Grandchildren
Grandchildren