As of 18 August 2010, you must register to edit pages on Rodovid (except Rodovid Engine).
1.1.1.5.2.1.1.1.1. Dalem Rd. Anom Kusumahdinata VIII (Dalem Anom) b. calculated 1698
From Rodovid EN
Person:902971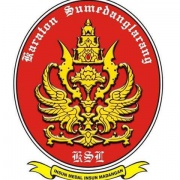 Events
calculated 1698 birth: Kalkulasi : (1681+17)
title: Bupati ke 8 (1759-1761), tidak ada keturunan
Notes
ADIPATI KUSUMADINATA / DALEM ANOM
Raden Kusumadinata VIII (1759 – 1761) diangkat menjadi bupati tetapi tidak lama hanya dua tahun karena keburu wafat.
Sources
From grandparents to grandchildren
Grandparents
Grandparents
Parents
Parents