As of 18 August 2010, you must register to edit pages on Rodovid (except Rodovid Engine).
User:Stanley
From Rodovid EN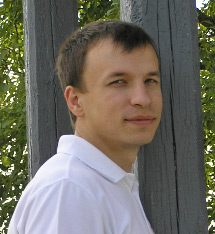 Hello, my name is Stanislav. I am a colleague of Baya, the author of Rodovid, in Kyiv, Ukraine.
I am also an administrator of the English, Russian and Ukrainian localizations. If you have any suggestions or need help with editing information on Rodovid, just ask.
Visit my talk page to leave a message.
I am the director of the Kiev-based Beagle company. We provide such services as web design, programming, translations, and content management. You can also contact me through our corporate website.