As of 18 August 2010, you must register to edit pages on Rodovid (except Rodovid Engine).
Widukind b. estimated 740 d. estimated 810
From Rodovid EN
Person:134037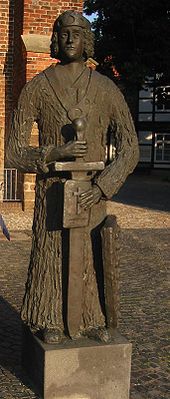 Events
estimated 740 birth: Westphalia, Germany
estimated 780 child birth: ♂ Wigbert van Saksen [House of Odon] b. estimated 780 d. 825
estimated 810 death: possibly Enger, near Herford
burial: St Dyonisos - Enger ??
From grandparents to grandchildren