As of 18 August 2010, you must register to edit pages on Rodovid (except Rodovid Engine).
Anton Mauve b. 18 September 1838 d. 5 February 1888
From Rodovid EN
Person:869416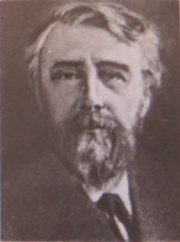 Events
18 September 1838 birth: Zaandam, Netherlands
marriage: ♀ Ariëtte Sophia Jeanette (Jet) Carbentus (Mauve) [Carbentus] b. 1856 d. 1894
5 February 1888 death: Arnhem, Netherlands
Notes
He was a Dutch realist painter who was a leading member of the Hague School. He signed his paintings 'A. Mauve' or with a monogrammed 'A.M.'. A master colorist, he was a very significant early influence on his cousin-in-law Vincent van Gogh.
[edit]
Sources
From grandparents to grandchildren