As of 18 August 2010, you must register to edit pages on Rodovid (except Rodovid Engine).
Nathalie Paley b. 5 December 1905 d. 27 December 1981
From Rodovid EN
Person:127378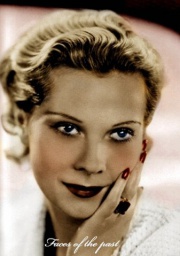 Events
5 December 1905 birth: Paris, Frankreich
title: princesse Paley
27 December 1981 death: New York City, USA
Notes
французская манекенщица и актриса
Это княжна Наталья Палей, дочь великого князя Павла Александровича. История его любви к женщине более низкого сословия, отказа от семьи, бегства и венчания на полустанке заслуживает отдельного рассказа. Скажу лишь, что все трое их детей оказались красивы той светлой красотой, какой бывают наделены дети, зачатые и рожденные в большой любви.
Sources
From grandparents to grandchildren
Grandparents
Grandparents
Parents
Parents